Servolift offers solutions in the areas of material handling, mixing, cleaning, screening and weighing.
Active since 1977, Servolift is today one of the world's leading specialists in container handling and mixing technology..
Handling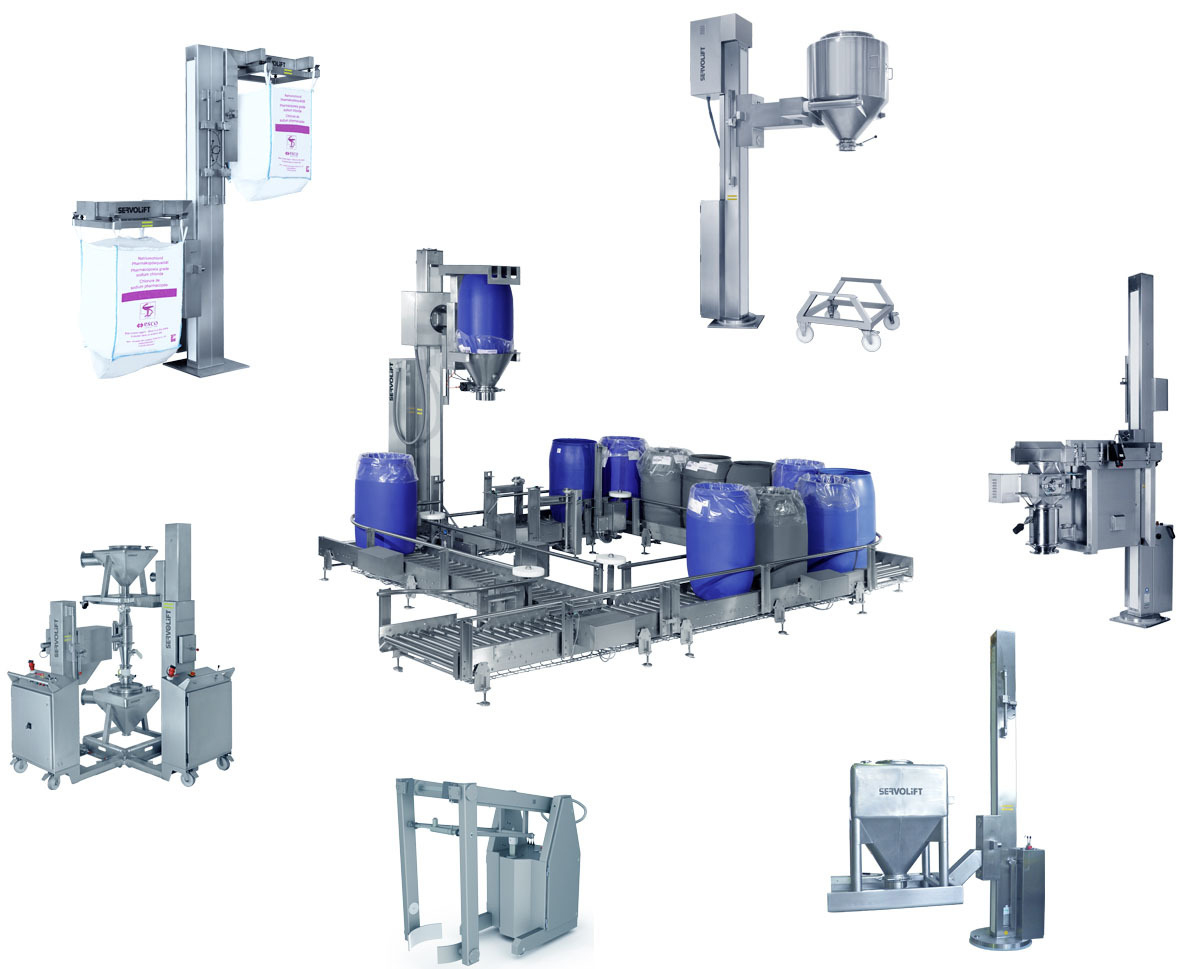 Servolift develops the complete handling of your containers, drums or big bags, from simple fixed jib cranes designed for lifting to jib cranes with integrated process equipment.
In the same idea, you will also find mobile handling equipment, manual or motorised.
Containers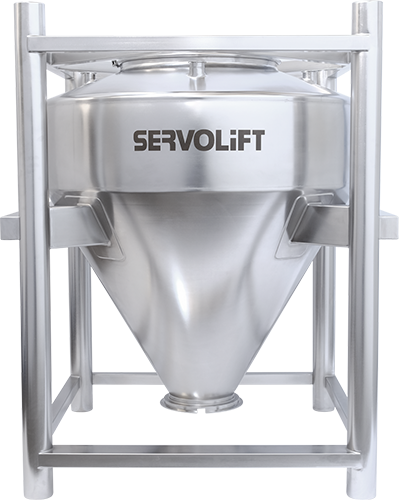 Designed to be used in a pharmaceutical environment.
One of the main development criteria is the ease of cleaning.
A wide range of peripheral elements guarantees flexibility of use: wheels, stacking wedges, vibrator, manual or pneumatic valves etc.
Mixing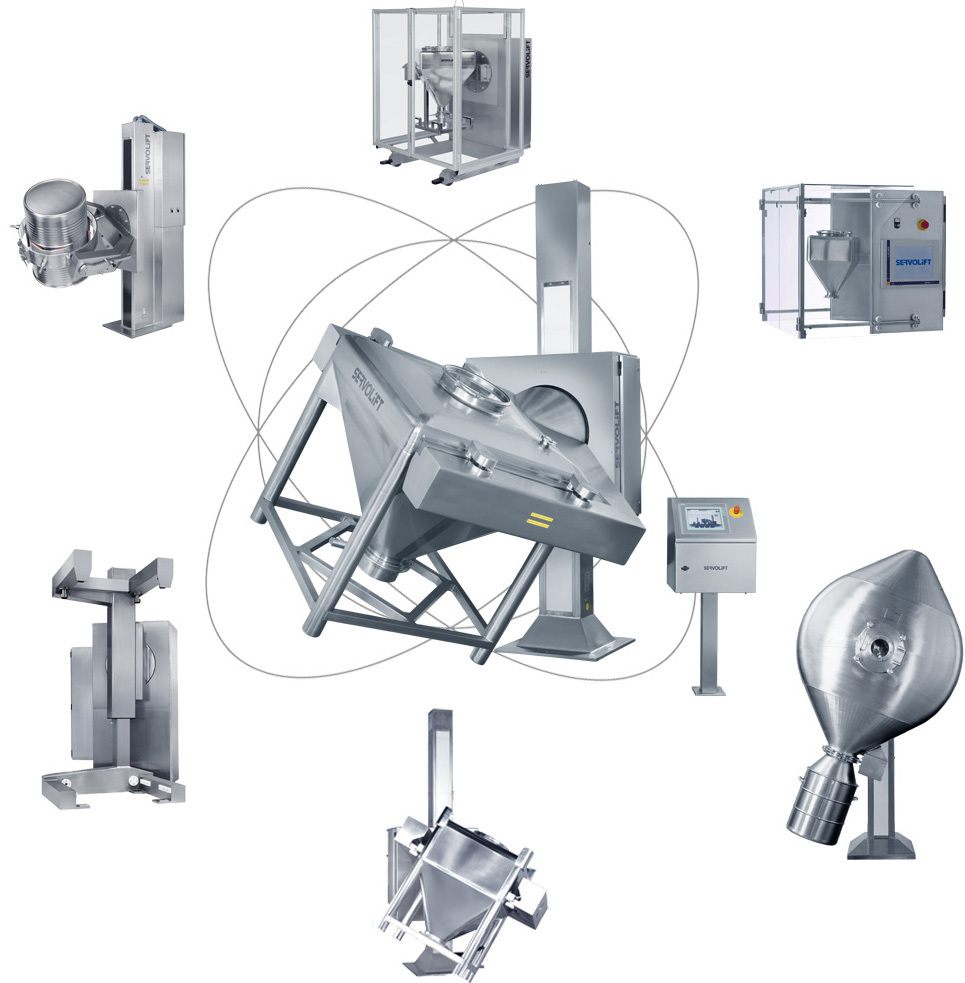 Small batch mixers have been developed for laboratory tests or small production runs.
Their design on a mobile frame facilitates their use in different manufacturing locations.
Mixers for drums of different diameters and for containers can be installed on a frame or on a jib.
Cleaning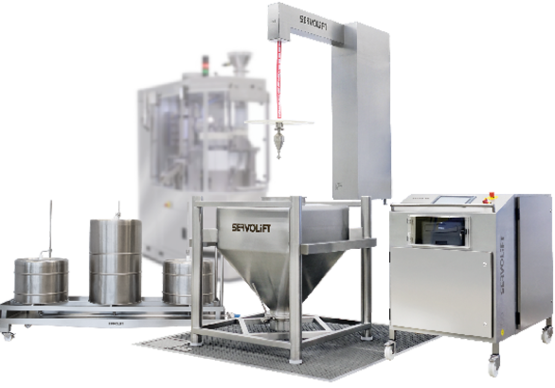 Servolift offers cleaning facilities.
The range extends from simple drum washer racks, mobile washing stations to complex cabin systems.
The weighing of predetermined quantities of substances from bags, big bags, drums or containers can be carried out in manual or automatic mode.
The weighing modules are integrated in the support arm or in the lifting column.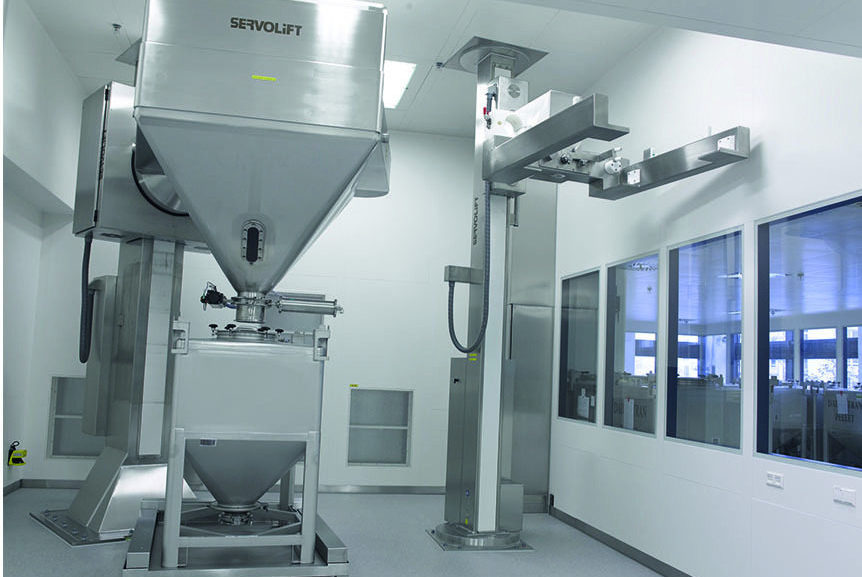 Drum crusher and decompactor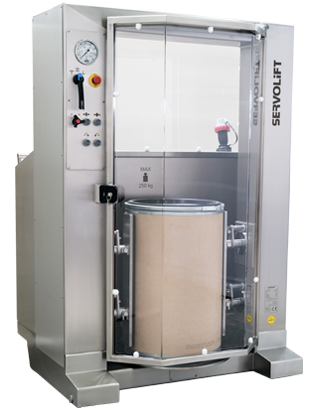 The products taken up in mass in the drums are decompressed in the crusher in order to facilitate emptying.
Qualified and highly motivated employees