Today, Bausch + Ströbel is one of the world's leading specialists in the washing, sterilising, filling, closing, labelling and handling of vials, syringes, ampoules and other products. 
All parts are manufactured in-house, allowing continuous quality control throughout the manufacturing process.
The company is managed by the Ströbel and Bullinger families and this family character allows for quick decision making and continuous investment to constantly improve the quality of the products manufactured and services provided.
Washing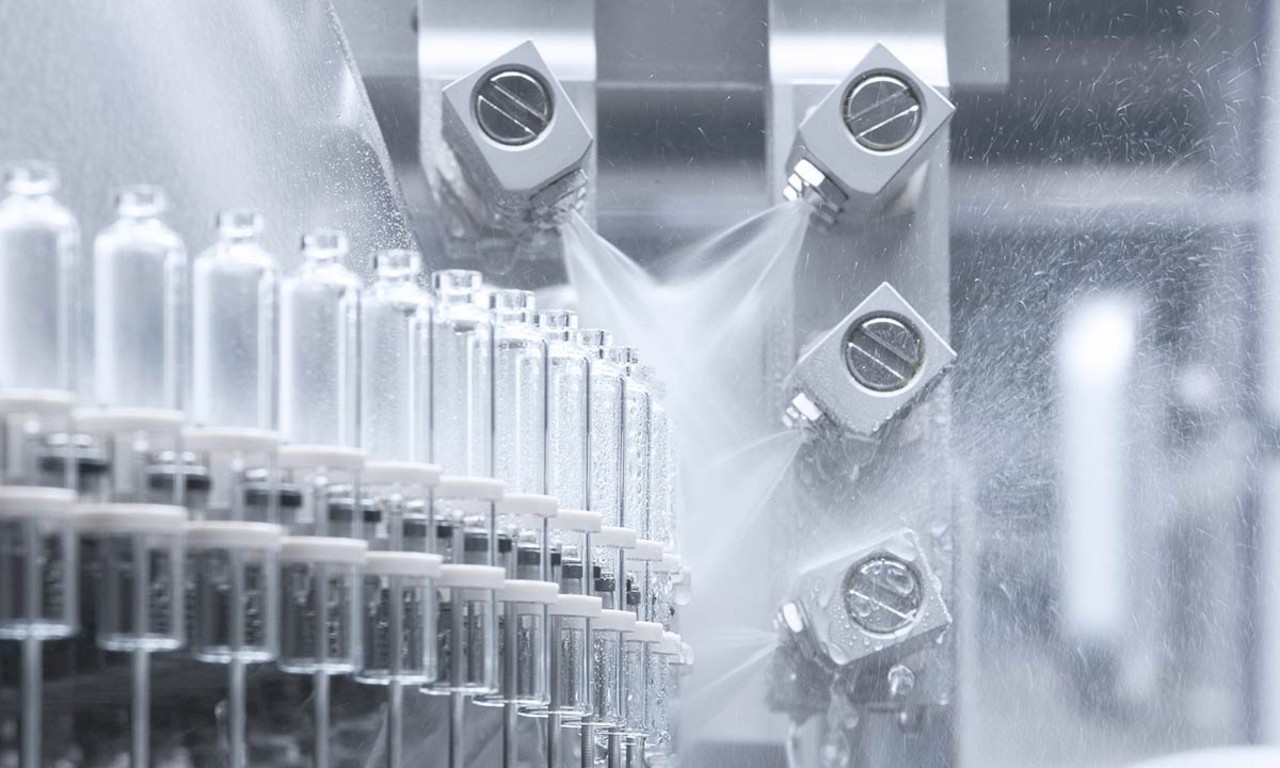 B+S products can handle simple semi-automatic machines to automatic machines with capacities up to 40,000 containers per hour with independent rinsing stations to avoid cross-contamination.
The machines can be equipped with or without ultrasonic systems.
Sterilising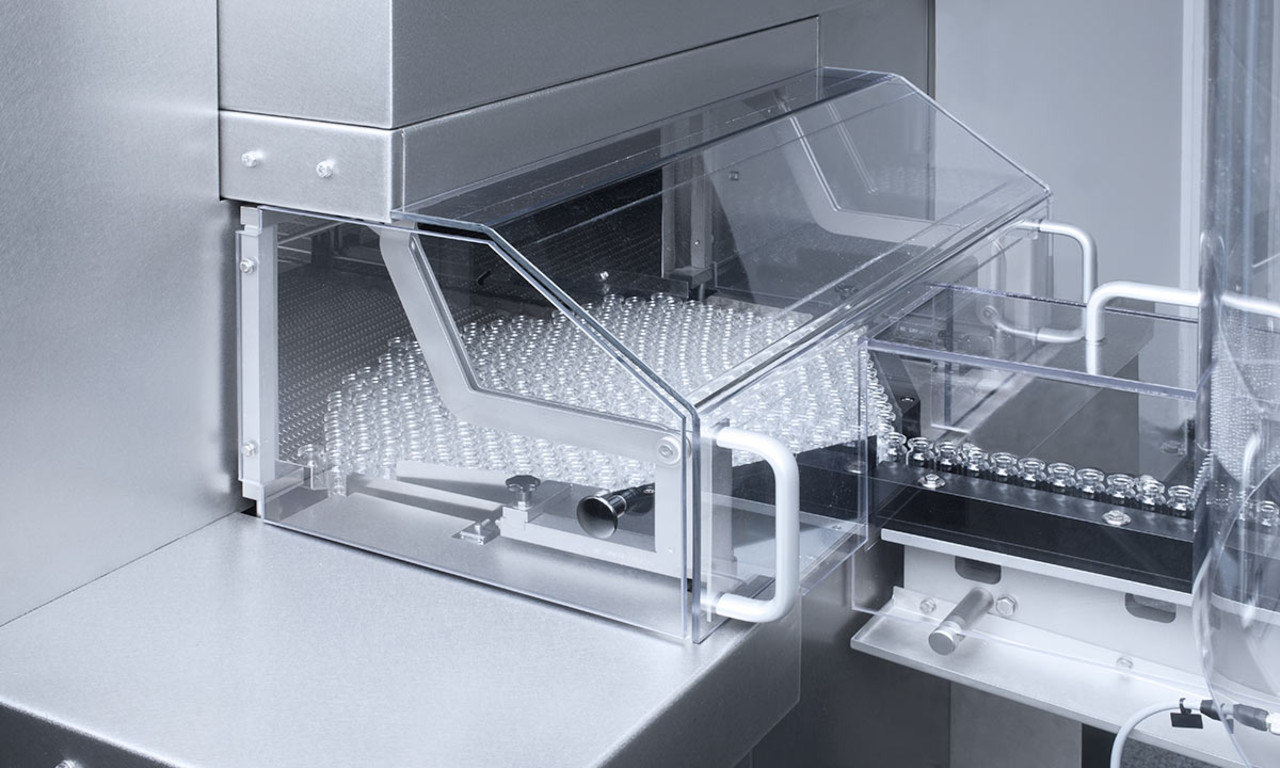 B+S laminar flow sterilization tunnels with a capacity of up to 600 kg/hour are equipped with a unique filtration system that guarantees class 100 even during heating and cooling periods.
The transportation system is adapted to each container. Syringes and carpules can be transported in cups integrated into the conveyor so that they can be isolated and identified in the PLC register.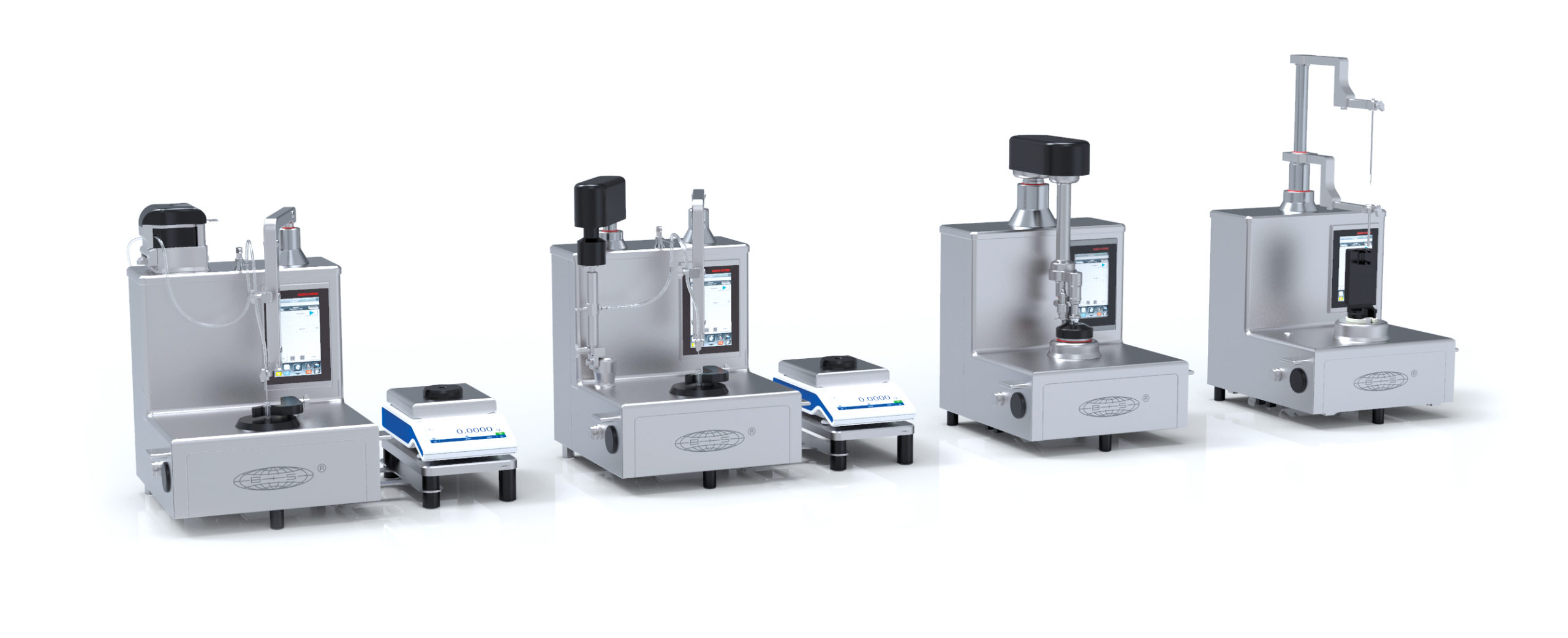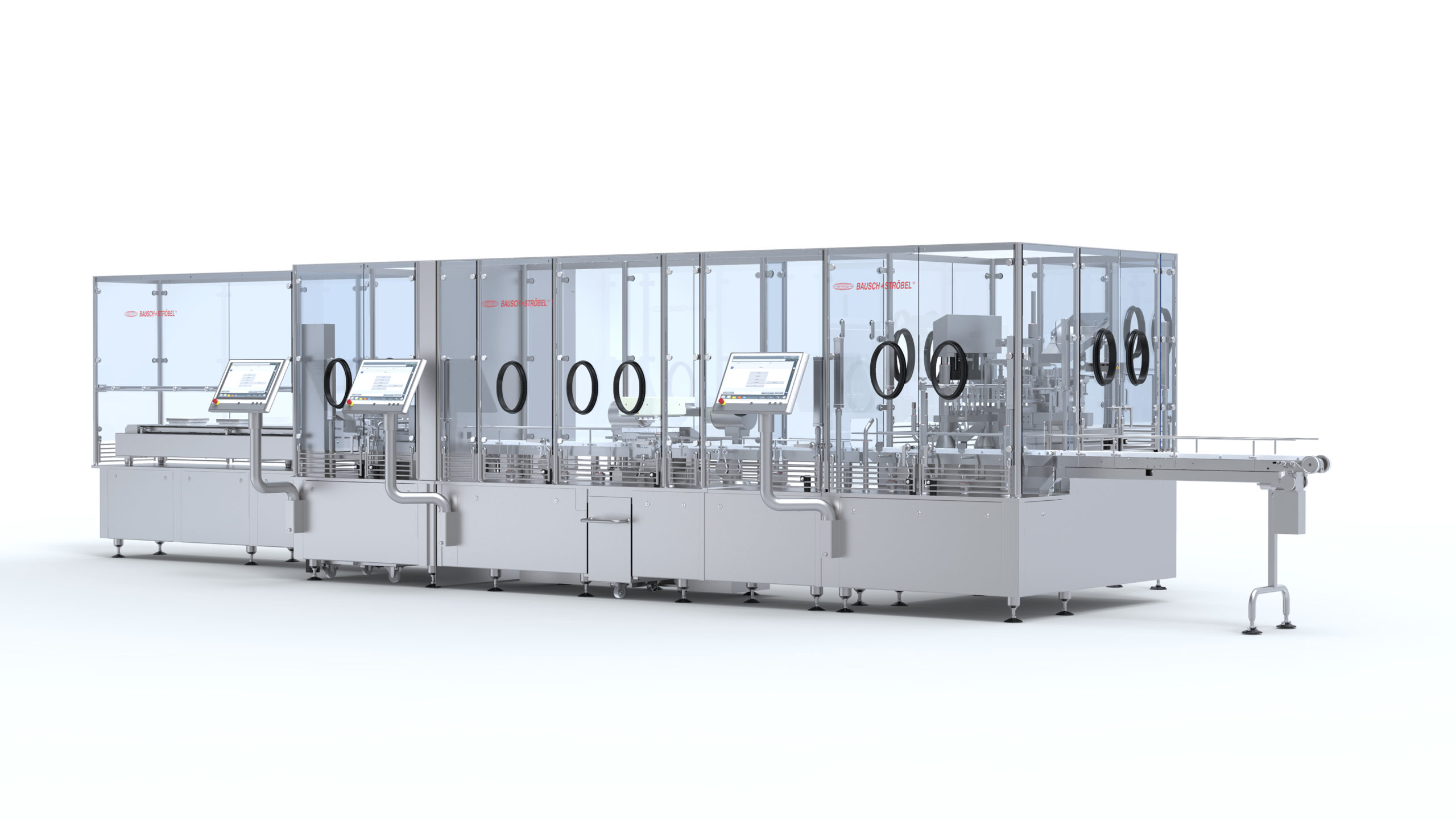 Filling and Modular System
Filling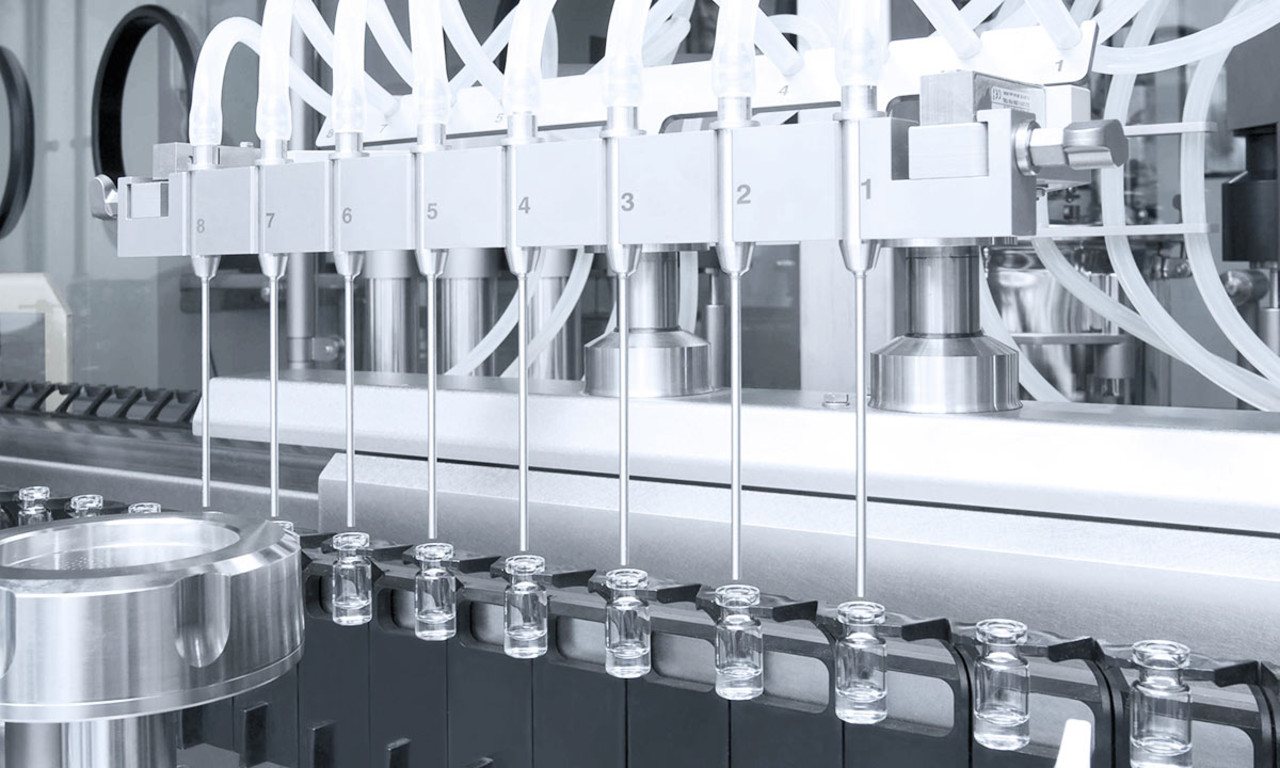 All filling-closing machines are designed to be integrated under insulator. Several filling modes (rotary piston pumps, time-pressure, induction, weight) can be selected and combined to guarantee optimum precision and production capacity.
Special attention is paid to the respect of the laminar flow in order to limit turbulence as much as possible.
The 100% in-process control (IPC) or statistical control is adaptable to all machines as well as rinsing and sterilising without dismantling (CIP/SIP).
Labelling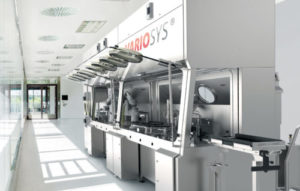 VarioSys is a versatile production system able to combine a standardised isolator with a wide variety of machine modules. In addition, several modules can easily be linked together to create a production line and be supplemented with additional options such as freeze dryers and rinsing machines.
Filling-Closing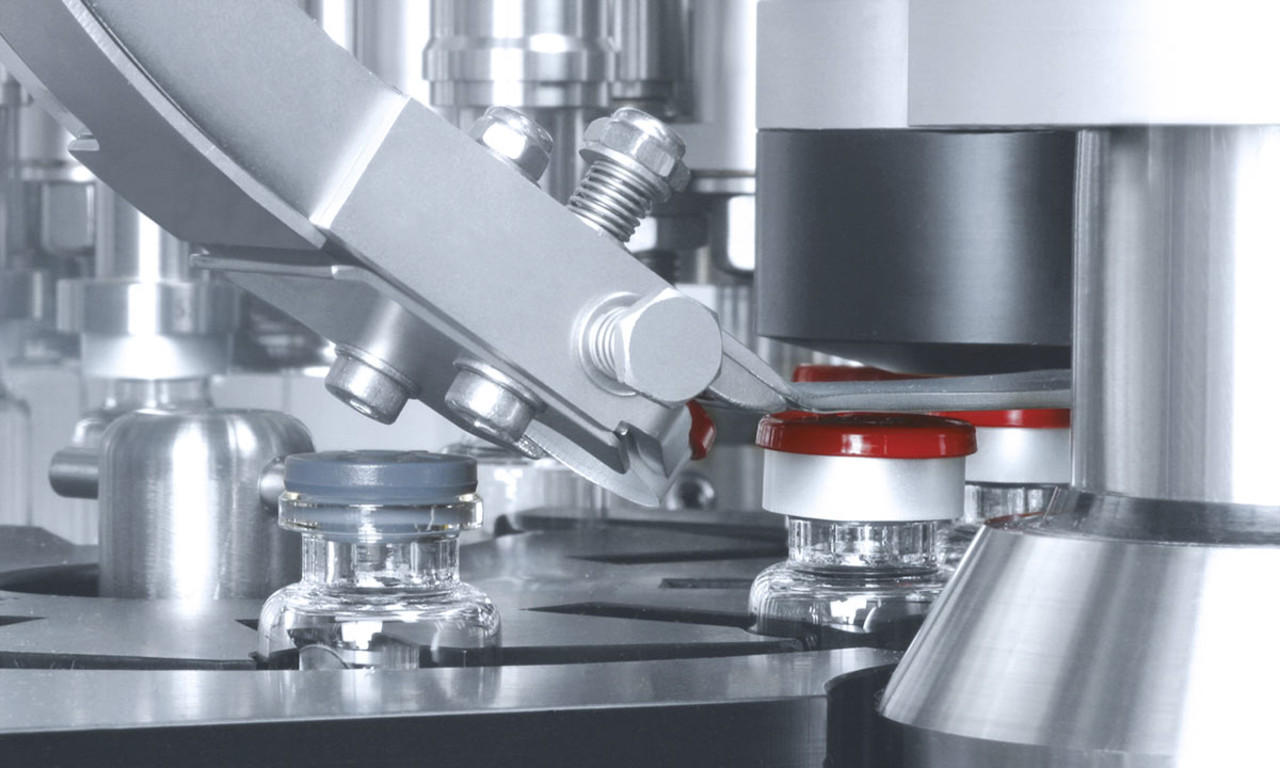 B+S provides semi-automatic or full automatic machines to close pharmaceutical containers. Simple crimp caps or pre-assembled caps such as flip-off, flip top, flip tear up caps etc. are processed reliably and gently.
Labelling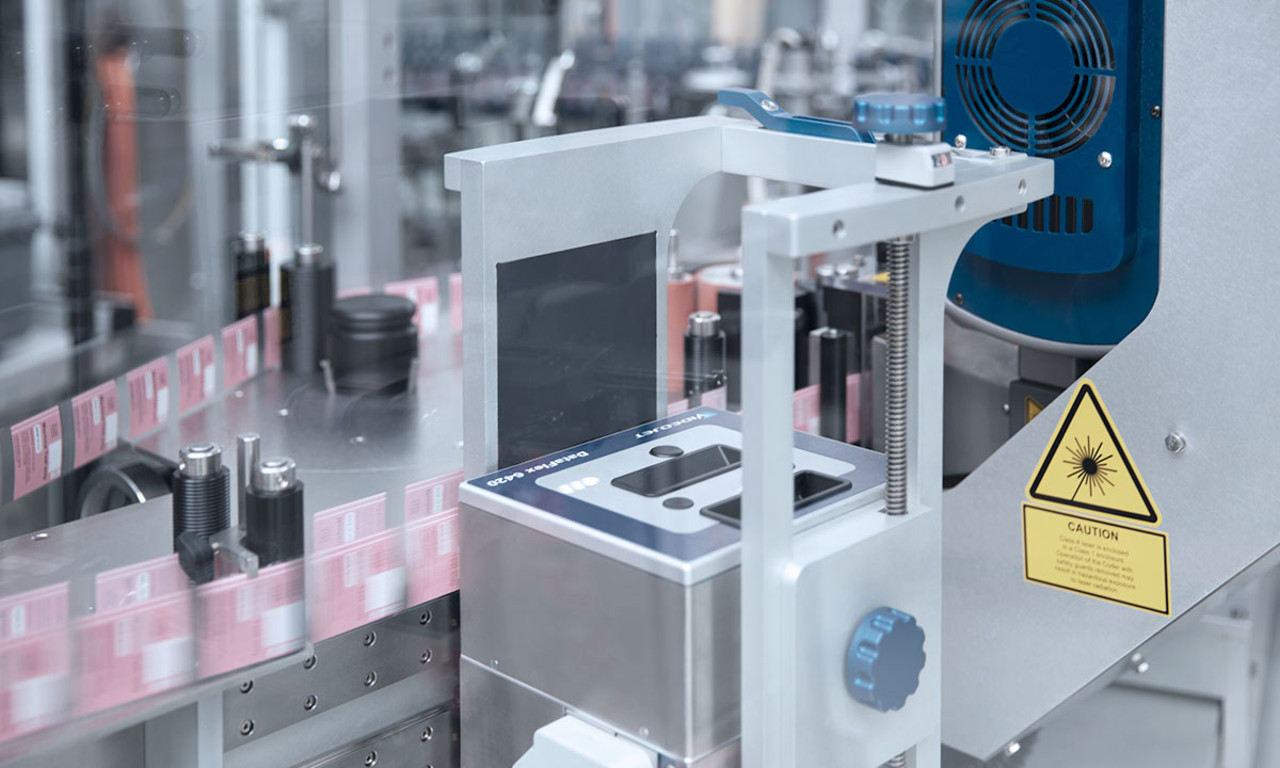 All machines are equipped with servomotors for the smooth unwinding and application of labels at all speeds from 12,000 to 48,000 units/hour. All printing and control systems can handled and are followed by appropriate reject systems for uninterrupted production.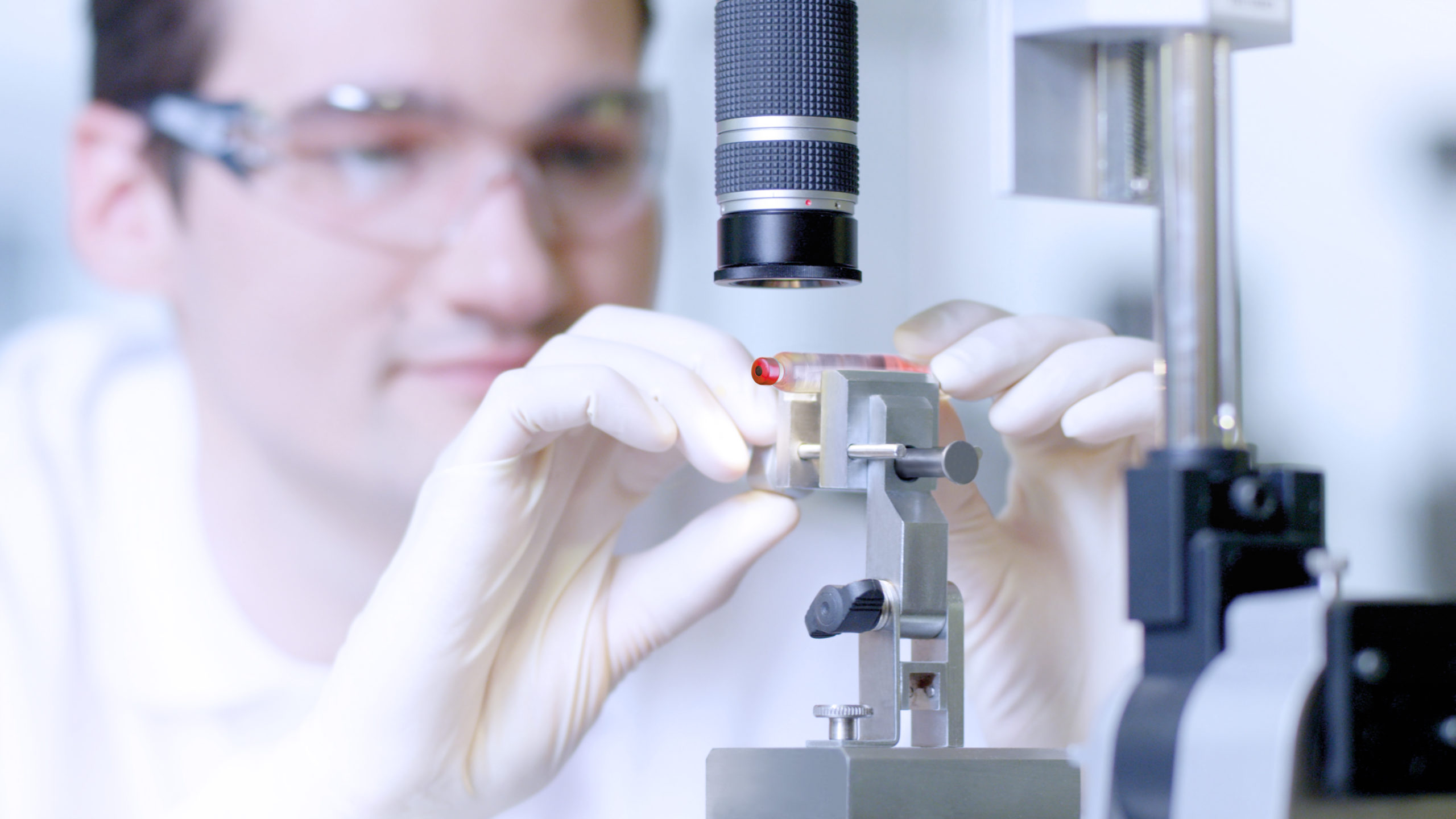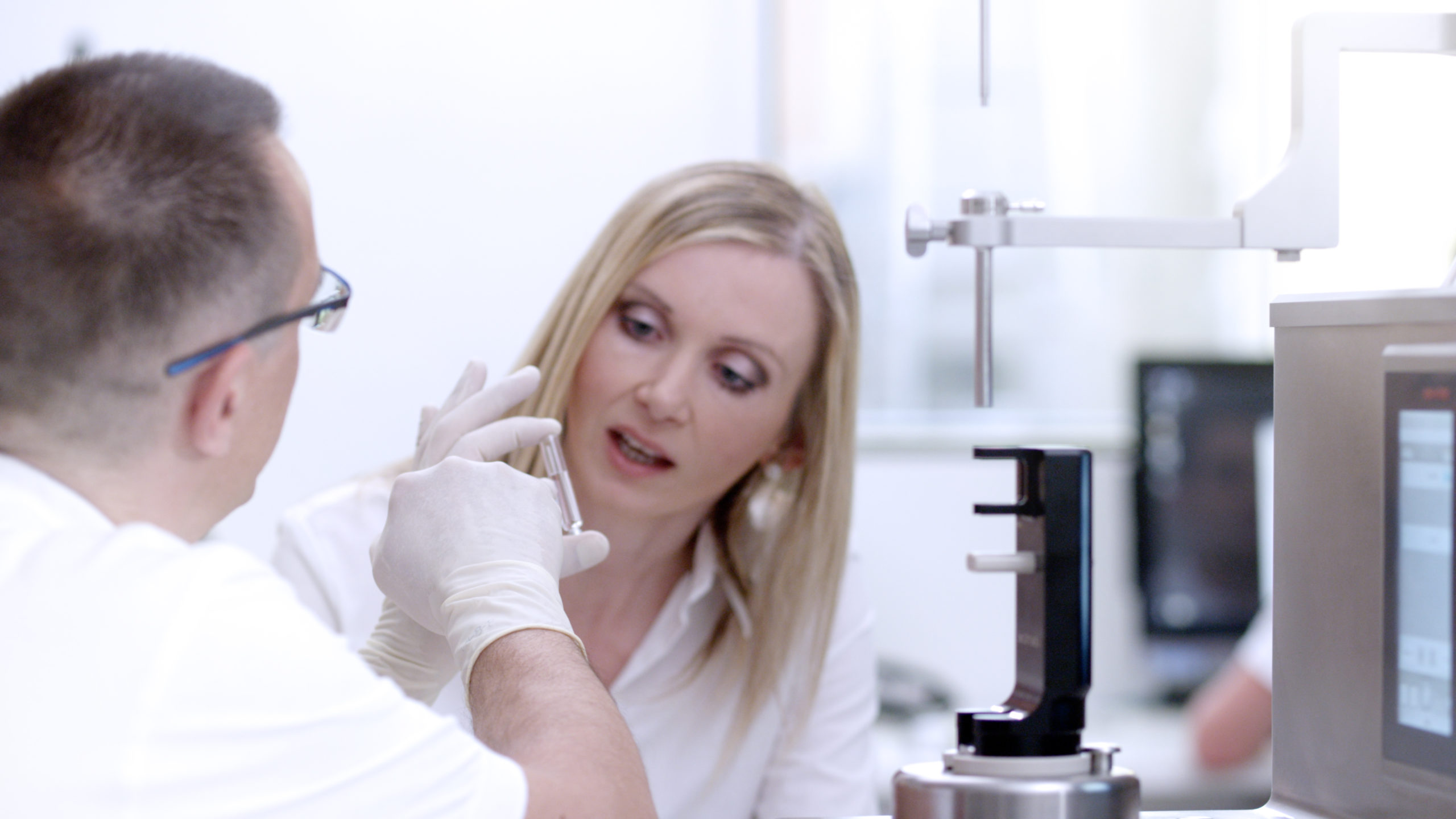 Bausch + Ströbel Maschinenfabrik Ilshofen GmbH+Co. KG
Parkstrasse, 1 – Postfach 20
D – 74530 Ilshofen – Germany