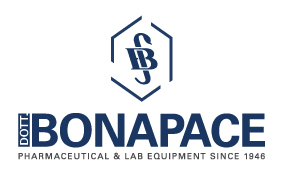 Bonapace began their activities with the export for the fine chemicals and pharmaceutical sectors.
Then they developed their activities in the production of machines for the medical, hospital, veterinary, food and research sectors.
Today, the company's main activities in the pharmaceutical sector are the study of production lines and the supply of pharmaceutical products (consumables) and packaging machines.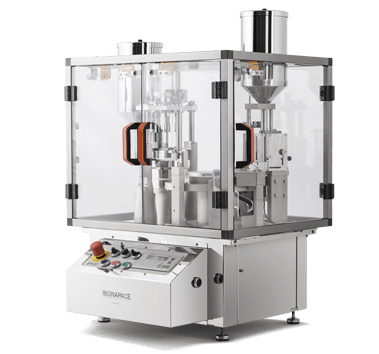 Automatic : In-Cap
Popular worldwide among R&D laboratories, pharmacies and hospitals for research trials, batch production and in laboratories for full production use.
Their machines are able to process powders, granules, liquids or semi-dense products, tablets – mini-tablets and capsules.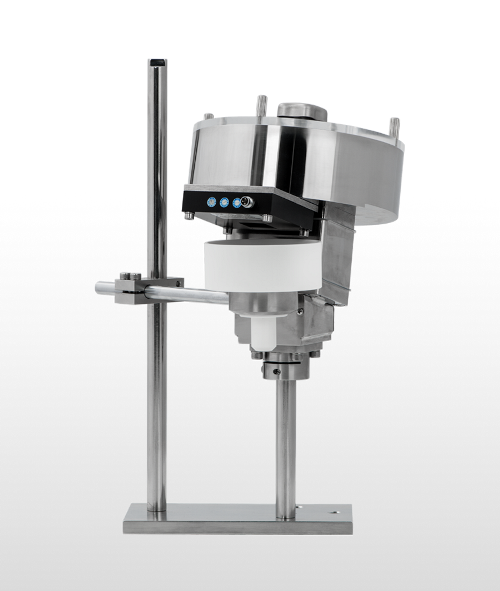 Semi-automatic : KAP-300
The KAP-300 is suitable for opening, filling and closing empty hard gelatine capsules already oriented on a 300-hole tray, and for ensuring correct and easy distribution of the powder in the capsules.
The stainless steel housing containing the electrical parts is equipped with an electromagnetic and vibrating system, it is completely dismountable and 100% waterproof. For this reason, the machine can be washed inside ensuring a good cleaning according to GMP rules.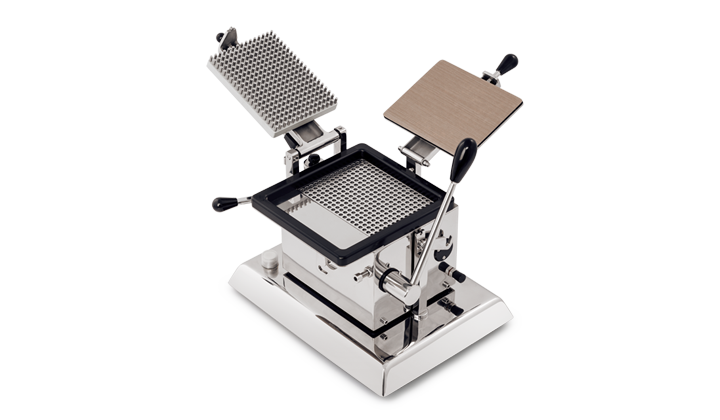 Semi-automatic : RK-15
The RK-15 Capsule Inserter is an orientator that processes 150 capsules per cycle (up to 300 capsules can be processed by repeating the operation).
It has been designed with an orientation system made of unique parts that are designed to avoid blocking the capsules. The RK-15 is very easy to clean and does not require maintenance. The RK-15 is very easy to clean and requires no maintenance.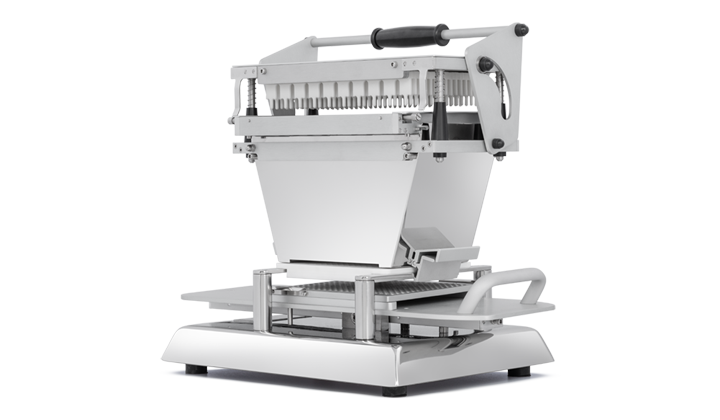 Tablets
Press Rotative et Signe Punch
CPR-18
Tablet press – Bench – Average production
A bench top rotary tablet press machine available in 2 main versions D-8 or B-10 (B&D version available upon request).
The CPR-18 has been designed and completely manufactured in Italy according to CE and GMP rules.
It is used for R&D labs and pilot or small scale production batches. Easy to clean and simple to set up, the tablet press machine, it is designed to fit into a containment isolator systems (CPR-18 Wip).
The unit can operate from 1 set to a full set of punches.
CPR-6
The smallest automatic tablet press – Small batches
 If you need a bench top tablet press for small batches then, the CPR-6 is your answer.
It is designed for pharmacies, hospitals, universities and also R&Ds – everywhere a small batch is needed.
The output is 2500 tabs/h and it is completely manufactured in Italy according CE and GMP rules.
The CPR-6 could be placed anywhere the operator wants thanks to its dimensions. It can be equipped also with multi-punch.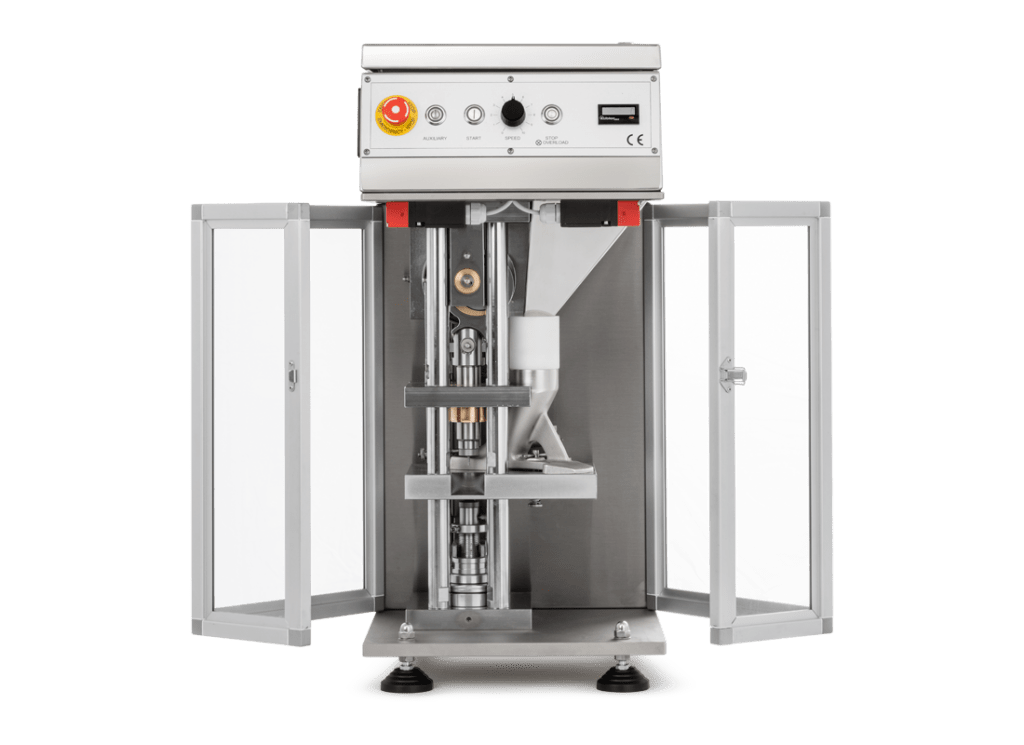 Suppositories/ovules
CU2-CU4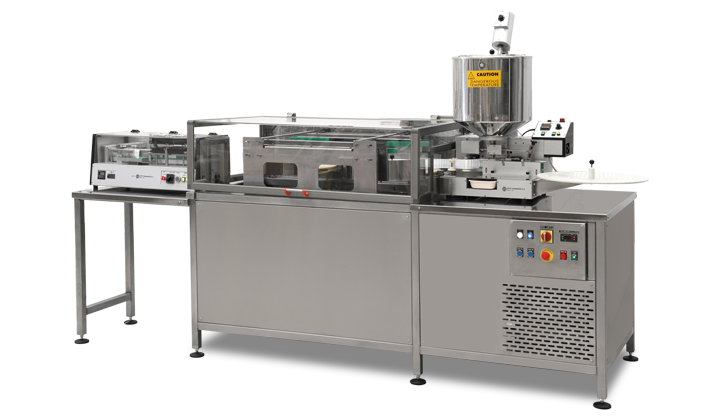 The cooling process is really important in order to obtain strong suppositories and egg shells.
These units are based on a concept of continuous ventilation which changes the products from a liquid to a solid state with gradual cooling. The temperature can be adjusted from 15°c to 25°c.